Top 13 Hottest Cricket WAGs in The World
It seems that the focus is always on professional football players and their sexy WAGs (wives and girlfriends). Let us take a look at some of the good-looking partners of the cricket world, who add a little spice to the game. After all, everyone knows that no game is a big thing unless its players can attract extremely good-looking partners. And, as it turns out, cricketers can certainly do so. Here are the hottest cricket WAGs in The World.
Where there is some fame, there is sure to be some glamor. For cricketers, money and fame have never been a problem and whenever money and fame get together, expect glamor too. Although most cricketers are not enhancing their glamor quotient with their weird hairstyles and fashion sense, thankfully they have WAGs with their presence to do so.
Hottest Cricket WAGs in the World | 2022 Updates
The general focus always seems to be on the best-performing teams and this list is no different, so expect more WAGs from Australian and English teams. Here are some of the hottest crickets WAGs:
Jessica Bratich (Mitchell Johnson)
Sizzling hot Jessica Bratich is the wife of Australian fast bowler Mitchell Johnson. She is a former model and has a lovely daughter with her husband. Currently, she runs her own accessories business. Although she is beautiful and sexy, this Aussie should not be considered a trophy wife.
She is an accomplished athlete, holding a black belt in karate. She is a World Karate Champion, winning the bronze medal in 2006. This makes her one of the coolest cricket WAGs ever.
Kacey Barnfield (Stuart Broad)
This 28-year-old English actress dated the English fast bowler and one of the most successful captains, Stuart Broad, for a while. However, it should be noted that this beautiful girl never liked the term WAG at all.
Lee Furlong (Shane Watson)
Another Aussie to make the list, Lee Furlong is the wife of the 33-year-old Australian all-rounder, Shane Watson. They got married on 3rd June 2010 and have a son together.
Lee is a presenter for Fox Sports Australia and is called the reigning queen of cricket WAGs. She has definitely got some serious cuteness and is a perfect match for the handsome Shane.
Lara Worthington (Michael Clarke)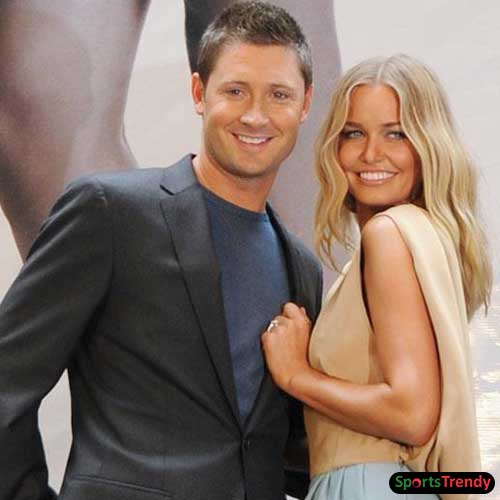 Once they were amongst the hottest couples in Australia, but they are just exes now. The 28-year-old Australian model currently engaged to the captain of the Australian cricket team, Michael Clarke.
She is now in a relationship with Sam Worthington. Along with being a model, she is also a reality TV star, notable socialite, and fashion designer. Of course, all of these occupations feed off each other.
Minki Visser (Graeme Smith)
Next, on Hottest Cricket WAGs, famously known as Minki van der Westhuizen, she is the ex-girlfriend of former South African test captain Graeme Smith. She is a highly popular South African television presenter and fashion model.
Jeanne Kietzmann (Dale Steyn)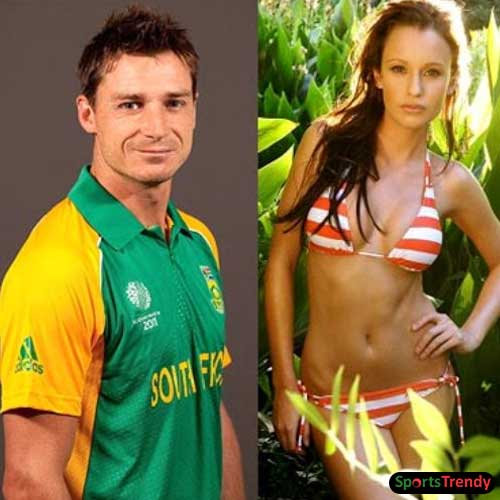 Next on Hottest Cricket WAGs, The 29-year-old model and actress Jeanne Kietzmann is the girlfriend of fast bowler Dale Steyn, who plays for South Africa. They have been together for almost seven years ever since they met in a restaurant in Cape Town in 2007.
Along with being a professional model and actress, Jeanne is a fashion design graduate. She also claims to be the lucky charm for the South African star.
Jessica Pietersen (Kevin Pietersen)
Next, on Hottest Cricket WAGs, The 36-year-old Jessica Taylor is an English singer, glamour model, dancer, and television personality, who is best known for being a part of the Brit Award-winning pop group, Liberty X.
She married the South-African born English cricketer on 29 December 2007 and gave birth to their son, Dylan Blake Pietersen, on 10 May 2010.
Shamone Jardim (Jacques Kallis)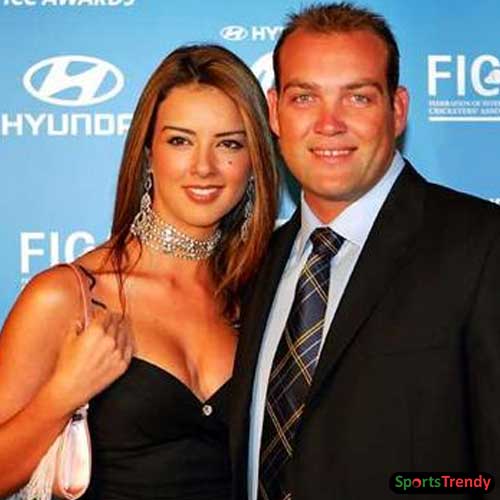 Next, on Hottest Cricket WAGs, This South African model has been dating one of the best South African all-rounders, Jacques Kallis, since 2007. They parted ways after staying together for 6 years in 2013, but the lovers reunited a few months later.
A model and actress by profession, Shamone has been pictured at various social events around the world and is an ardent follower of South African cricket.
Sue Erasmus (JP Duminy)
Another gorgeous lady in the South African domain is JP Duminy's better half, Sue Erasmus. A model by profession, she has been named as the Queen WAG by the media because of her willingness to pose for the camera and talk openly about her relationship with her husband.
Anushka Sharma (Virat Kohli)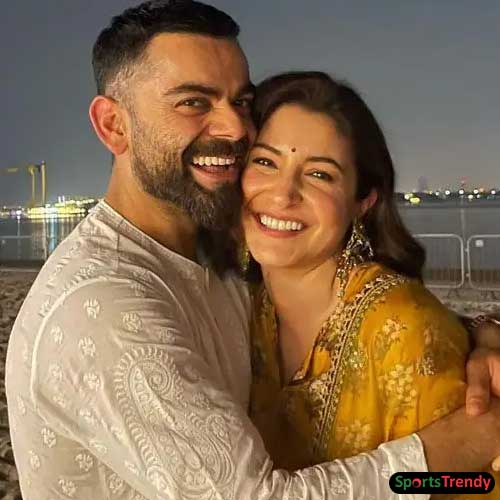 Bollywood actress, producer, and former model Anushka Sharma is the wife of Indian cricket sensation, Virat Kohli. Media spotted the couple together on numerous occasions since 2013.
The media started giving them the celebrity nickname 'Virushka' in 2014. The couple got married in a private wedding ceremony in Florence, Italy, on 11th December 2017. And since then, the couple is now jointly endorsing several global brands. On 27th August 2020, the Virat-Anushka couple announced that they are expecting their first baby in January next year.
Sakshi Dhoni (MS Dhoni)
Sakshi Dhoni is the wife of Indian cricket team captain, MS Dhoni. They tied the knot on 4 July 2010. With her unquestionable style, Sakshi has held her own alongside venerable cricket wives. She has been a permanent fixture in the VIP section in all IPL matches for the past few seasons.
She certainly makes the stand look good with her unique sex appeal, unlike any other celebrity WAG in the world of cricket. Everybody loves her for her glam appearances and cool and laid-back fashion sense.
Sara Leonardi (Glenn McGrath)
This gorgeous lady married the legendary Australian bowler Glenn McGrath. The couple met during the 2009 Indian Premier League, though McGrath had already retired by then.
Leonardi is an interior designer by profession. She is McGrath's second wife; he lost his first wife, the equally gorgeous Jane McGrath, to cancer in 2008.
Danielle Swart (AB de Villiers)
Hot WAG Danielle Swart is married to South African One Day International team captain, AB de Villiers. Apparently, the right-handed medium-speed bowler popped the question in India, where he plays professionally for the Royal Challengers Bangalore.
It has been a while now since they got married and the couple is reported to be quite happy in their marriage.